Over the past couple of years, I've struggled with finding a sustainable solution for organizing my coupons. I've tried using a cheap plastic organizer that drops in my purse and then tried the big fat
coupon binder
(whoa!). Each of these solutions left me frustrated and proved time intensive. My original plastic coupon organizer categorized items alphabetically so if I needed a peanut butter coupon I had to quickly recall all of the brand possibilities. The coupon binder was awesome because it arranged everything by category but it took longer to maintain and don't even get me started about the way I look while walking around the store with that big honkin' thing!
While stalking Etsy, I found a solution truly works for me. I bought a cloth coupon organizer from
Grandma's Little Lilly
. The product not only fits in my purse but can be attached to the front of the shopping cart with ease. LOVE! Also, she leaves the labels off of the dividers so I organized the pouch to meet my needs. I'm delighted to have finally found a solution that works!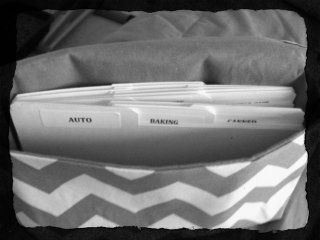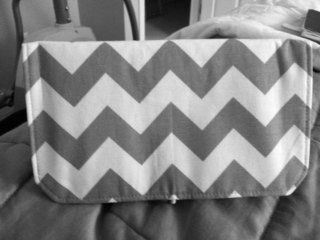 Do you coupon? If so, what method of organization do you use?